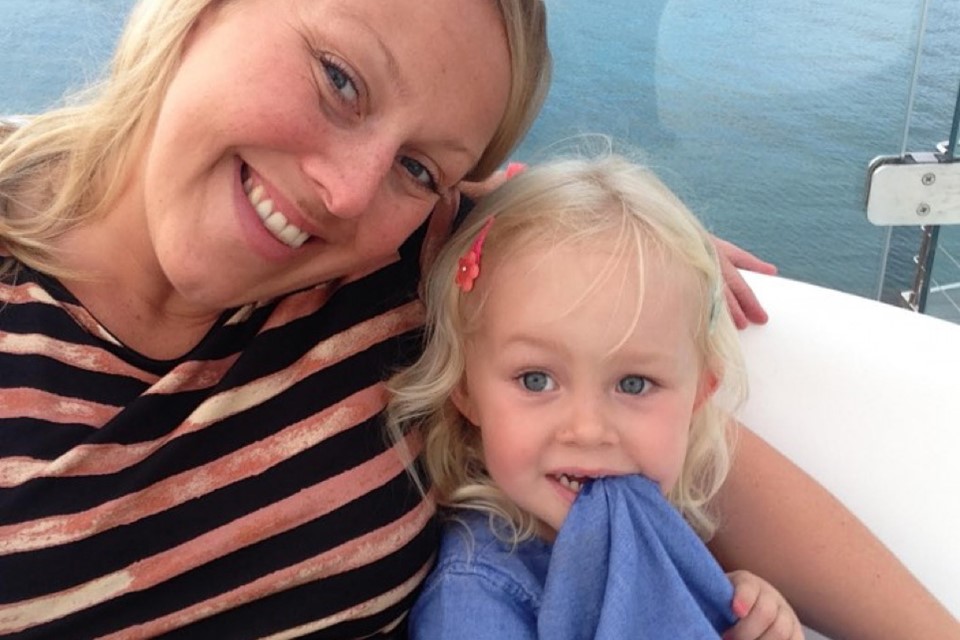 Kate Newton had a little girl called Poppy in September 2012. Unfortunately, she suffered a bad tear and had to have surgery within 2 hours of her birth.
However, Kate felt that something just wasn't right and decided to go for her 6 week post natal check-up early. But when she was examined, the staff felt that all was well.
Determined to identify why she didn't feel "right" Kate asked for a referral on the NHS to St Mary's Hospital in Manchester. A specialist there confirmed a prolapse. By this time it was April 2013. Subsequently, physiotherapy was prescribed to help strengthen her pelvic floor but this had little impact on her prolapse.
A short while later, her mother found an article in the Daily Mail and contacted Mr Broome. Kate arranged for an NHS referral to see him much against her GPs wishes, as they were keen to pursue the pessary route of treatment. By this time it was around November 2013.
In January 2014, Mr Broome performed a Sacrohysteropexy procedure to repair her uterine prolapse as well as a repair to the front and back walls of the vagina. It was a successful outcome in that all symptoms disappeared and actually, Kate became the 4th women in the world to find out she was pregnant after such a procedure. (The three previous patients all being under the care of Mr Broome)
Today, Kate is 20 weeks pregnant and scans indicate that all is well and baby is growing beautifully. Everything is on track to have her baby by C-section in March.
I can't imagine how different my life would be if I hadn't had the opportunity to meet Jonathan Broome. I was simply living with the discomfort of my problem and worrying it was just going to slowly get worse over my lifetime. The operation turned my life around and made me a much more positive person knowing that I could still extend my family without the fear of causing further damage as well as living my everyday life as I did before my problem, just being comfortable in myself again.
March 2016 – Update
So sorry it's nearly a week late but just wanted to send you some pictures of Sidney Jack Newton born 16.03.16 at 13:41 weighing 7lbs 13oz. All went well with the c-section but Sidney had what they called "grunting" which was basically a lot of mucus that hadn't cleared on his chest so we stayed in until Friday for his bloods to be cultured.
All came back clear though and since then we've been settling in at home with his big sister Poppy. She's absolutely besotted with him considering she wanted a girl and didn't want him to come home at first!